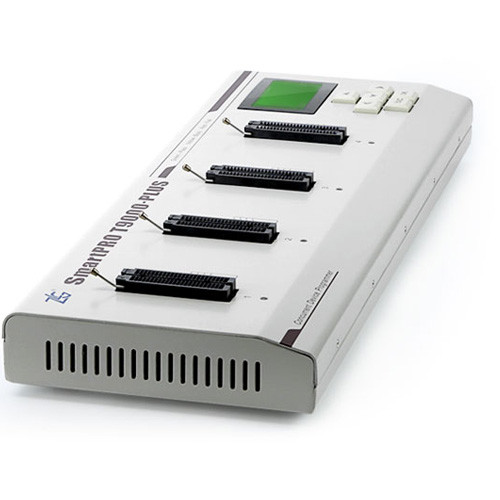 Features
1. Mass production copy, hardware system integration four independent general programming sites in one.
2. One-time comprehensive programming of bootloader, operating system and file system
3. Reliable burning, pin self-test, over-current protection
4. Fast programming, accurate high-speed timing generated by FPGA
5. Support offline, standard built-in electronic disk, optional external CF card
6. The number of offline controllable burners prevents confidential data from leaking
7. Support various general-purpose adapters to program chips in different packages, support 1.8V low-voltage devices
8. Timing upgrade, relying on a good relationship with major manufacturers, providing accurate and timely programming support for various chips
9. Programming software one-button operation, custom configuration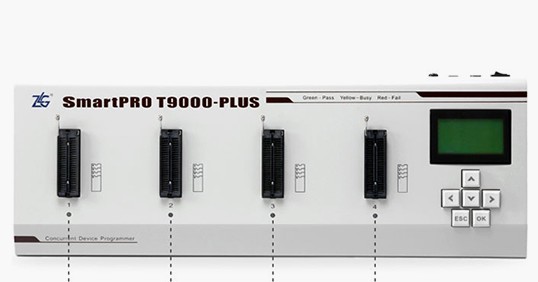 The production tool system integrates four independent general-purpose programming sites, and each site operates entirely asynchronously, just like four independent universal programmers: each site auto-sensing chip plug-and-write, no synchronisation waiting time, high speed and high efficiency. For most devices, the first site has not been inserted, the first site has been programmed so that the production efficiency can be even higher than the 8- or 16-seat mass production programmer, the perfect NAND FLASH mass production solution, and the industry. It is the leading mass-produced programmer and embedded experience. It is providing a simple and universal solution for one-time complete burning of bootloader.operating system and file system, increasing the writing speed by several times and saving a lot of equipment and human resources. Using FPGA The technology realizes the I/O interface reconfigurable, completely solves the speed bottleneck of the traditional CPLD expansion I/O port, and reaches the extreme programming speed of the chip; the unique chip detection technology ensures the reliable burning of the IC, and the CF card is used to store the programming file. A variety of on-site programming can be realized without connecting a computer; it is easy to implement batch programming of the chip; the liquid crystal display makes the programming details unobstructed... Refining wisdom from experience, creating your programming platform!