Freescale Carle's brand new imports can be delivered straight to the day.
Products: In-Circuit Emulators
Assessment tools: Freescale DSC's
It is used as follows: CodeWarrior IDE
Description / function: CodeWarrior USB TAP emulator is a cost-effective tool that helps you develop and debug a number of processors and microcontrollers
Interface type: USB
Working voltage: 1.8 V to 3.3 V
Summary
CodeWarrior USB TAP #Host Target Interface is a versatile operation control tool, which can save developers valuable development time during target startup and debugging. The seamless integration of the USB TAP and CodeWarrior integrated development environment enables developers to have a powerful tool to handle complex debugging tasks, and to have a good grasp and control of the operation of Freescale debugging function. Through USB TAP, you will have complete operation control functions, easy flash programming, fast download and convenient product testing.
CodeWarrior USB TAP TAP supports the following Freescale processor:
* Note: This product supports Microsoft Windows Vista promotion.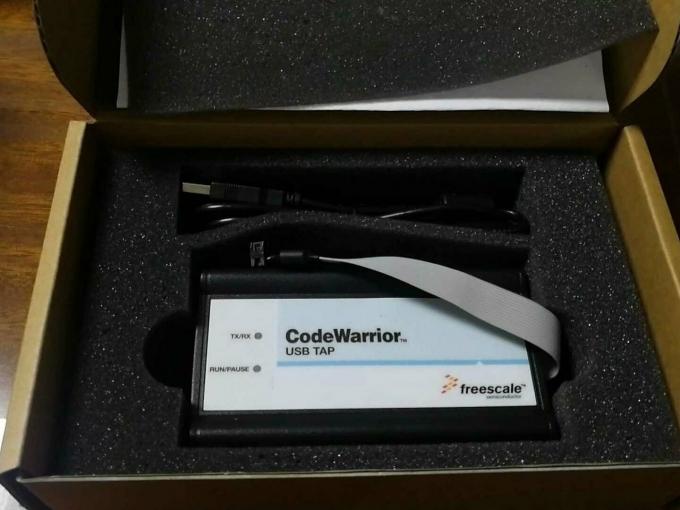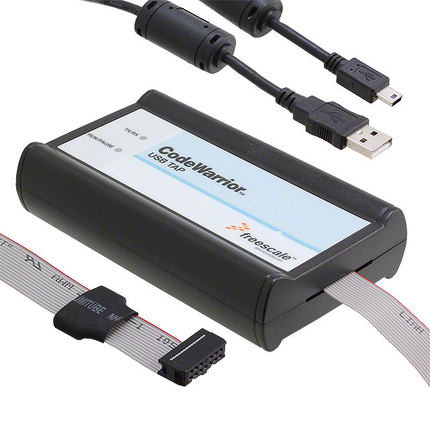 Characteristic
High speed USB 2 connection

The device is self powered without external power supply.

Visibility and control of operation control

Flash memory programming

Support low voltage targets

Fully integrated with CodeWarrior tools to support all CodeWarrior runtime debugging functions.

Get the best performance:

Instant single step execution

You can quickly download the code to the target, depending on the processor and target design.

Control and debug the software running in the target, and minimize the invasion of the target system operation to the minimum.

Using software or hardware breakpoints:

Anti collision control for target processors

Get and modify register contents

Display and modify memory

Control instruction execution

Run / stop / step / reset

USB 2.0 Running Control Simulator for Target Startup and Debugging uses OnCE communication protocol to master and control the operation of Freescale on-chip debugging (OCD) function.

Expect the new processor to respond quickly and support mask modification.

It not only has a powerful C/C++ symbol debugger, but also has an integrated debugging interface, which can make full use of all USB TAP functions.

Debug code in ROM, RAM and flash memory

Compatible low voltage processors

In addition to caching and preview operations, detailed source code tracing is used to verify complex code execution.